Leashed and well-behaved dogs welcome outside in the Beer Garden and patio. Service animals only inside.
Family Friendly until 8pm, 21+ after 8pm. Children must be closely supervised at all times.
Taproom +
Beer Garden Quick Info
---
Interested in reserving space for your group? We reserve our Kickstarter room. Click the button below for all the details and to make your reservation.
Hoops. Fashion. Beer. Culture. 
Join us for the inaugural Heatcheck on August 20th!
Hoops. Fashion. Beer. Culture. 
Join us for the inaugural Heatcheck on August 20th!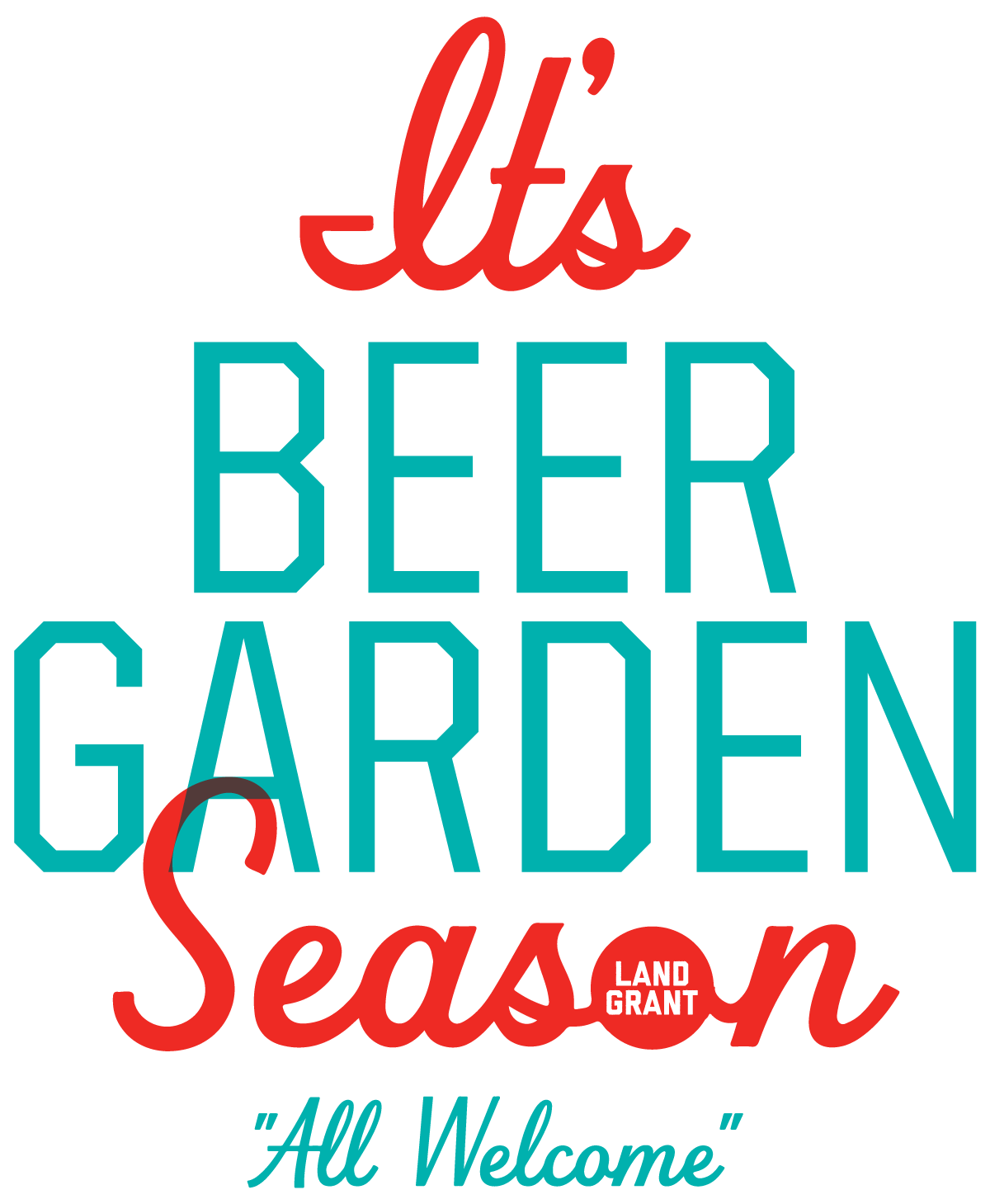 The days are getting longer and the thermostat is rising, that means Beer Garden Season is upon us. Join us all spring and summer for cold craft beer, delicious food, crispy tunes, and a healthy dose of fun and games. Bring your friends, bring the family, heck, bring the family dog… there's plenty of room in our spacious and shady beer oasis.
Tuesdays
Trivia + Movie Night
6:30pm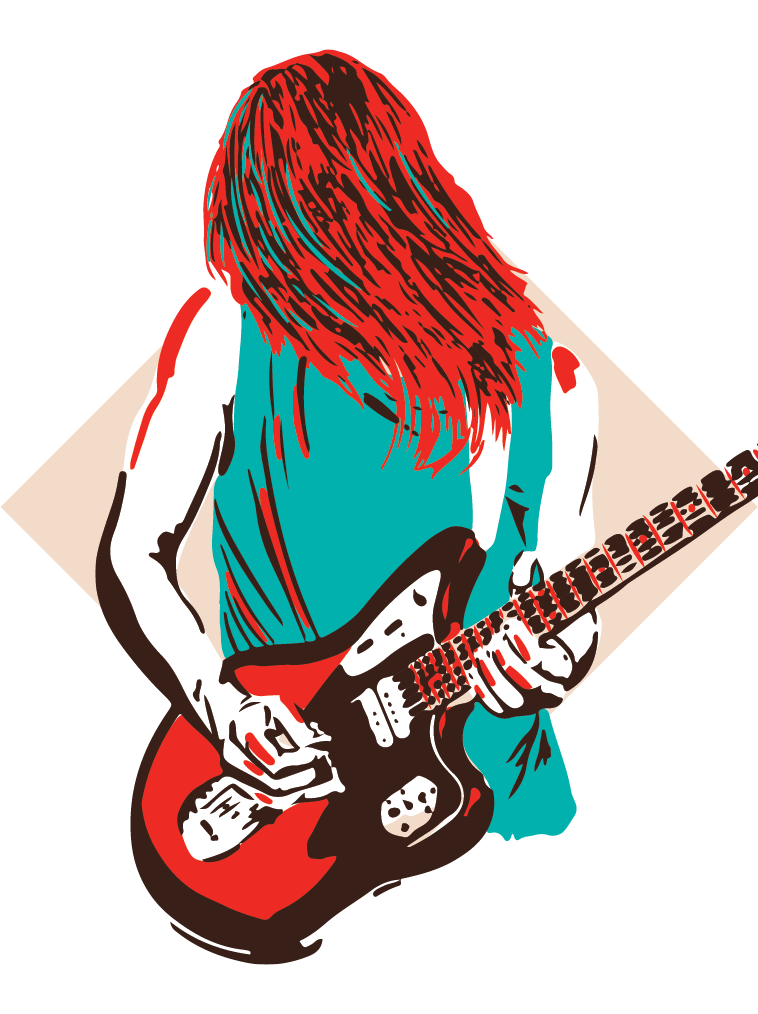 Thursdays
Music Series
Starting 5/5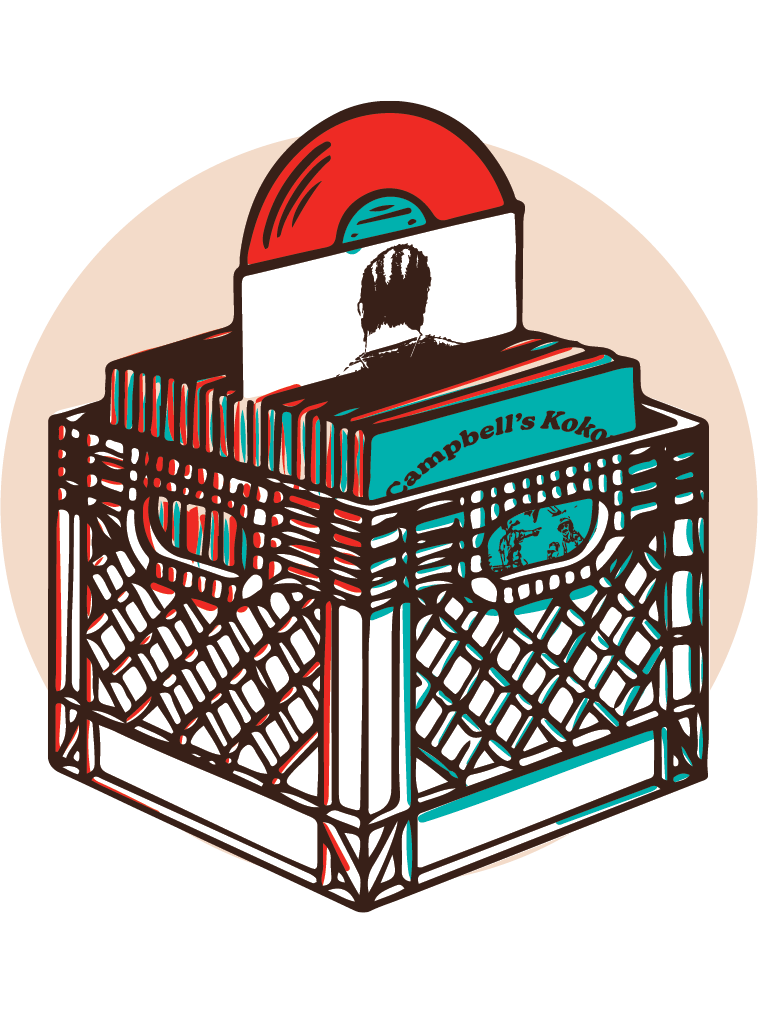 Fridays
"ALL ARE WELCOME" DJ SERIES
Presented by The Freshest Events. Starting May 6.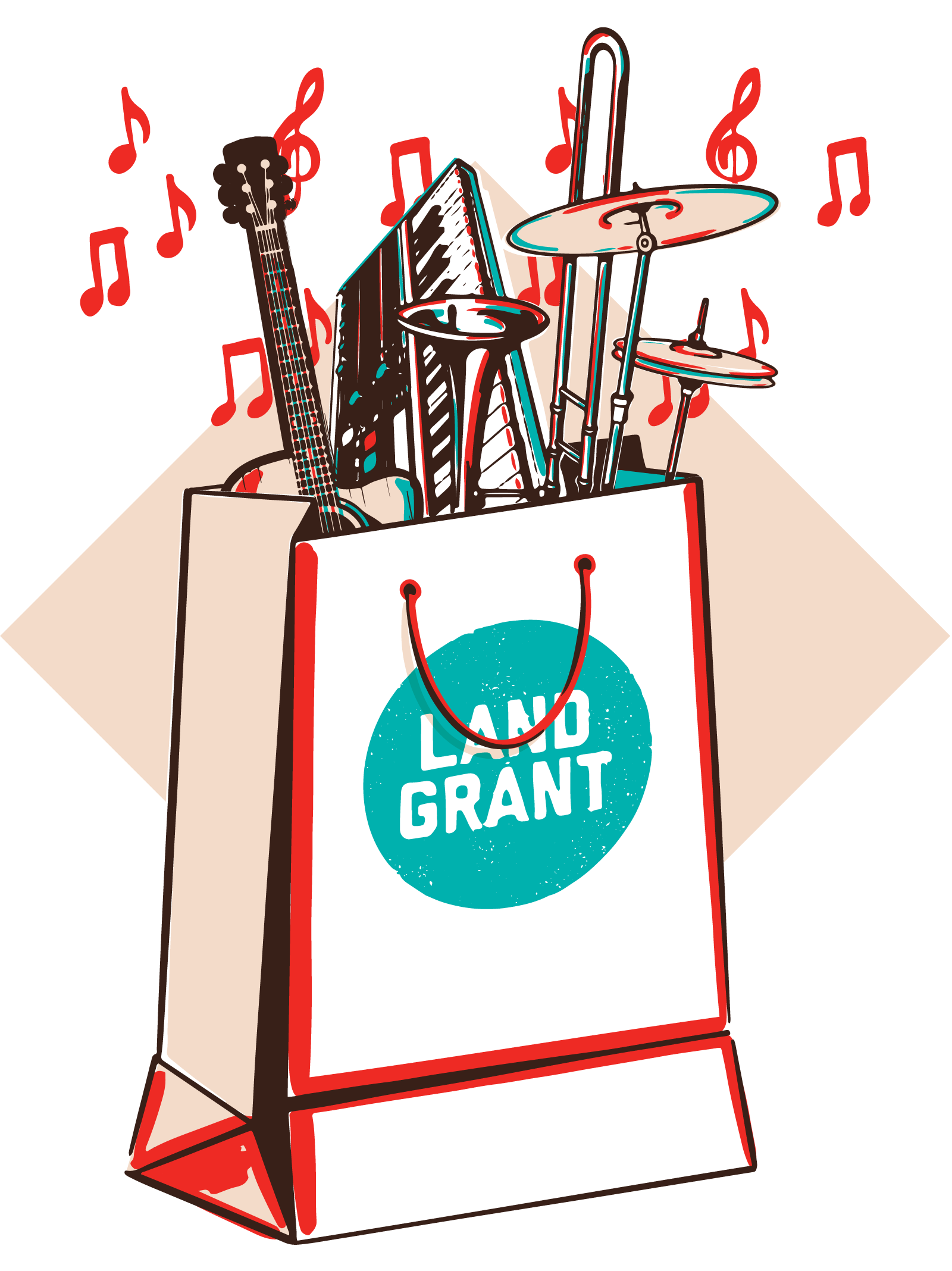 Sundays
Music Market
Live Music, Pop-Ups, F1 Races, and More!
Dogs Welcome!
Leashed, well-behaved dogs are welcome in the Beer Garden and on the patio. unfortunately only service animals are alowed in the taproom.
Family Friendly!
Our Beer Garden is a family-friendlyspace where closely supervised kidsare welcome until 8pm. 21+ after 8pm.
FOOD
Beer goes great with food, and we're lucky enough to partner with some culinary masters to provide eats to the taproom and beer garden on a daily basis. Ray Ray's Hog Pit (Food & Wine's best BBQ in Ohio) serves as our anchor food truck and are open Thursday-Sunday. We also have amazing rotating trucks here to serve you Monday-Wednesday, and bring in additional options for large events and busier days.
RAY RAY'S HOG PIT / Th-Sun / 11:30am-8:00pm
---
The best Barbecue in Ohio, according to Food + Wine Magazine.
It's not in the sauce — it's in your soul. That's what sets Ray Ray's Hog Pit apart. You can't rush barbecue. Select cuts of pork, beef, and chicken are dry rubbed and cooked low and slow for the hint of hickory and honesty of oak that only 12 to 16 hours in a hardwood smoker can create. Traditional and original sauces — sweet and savory, jalapeño to habanero — always on the side, so as not to hide the pink smoke ring only found in authentic barbecue.
We're really welcoming you back to the farm. So slow down, sit down, and share a meal (and a beer) with friends and neighbors — served outdoors, as barbecue should be.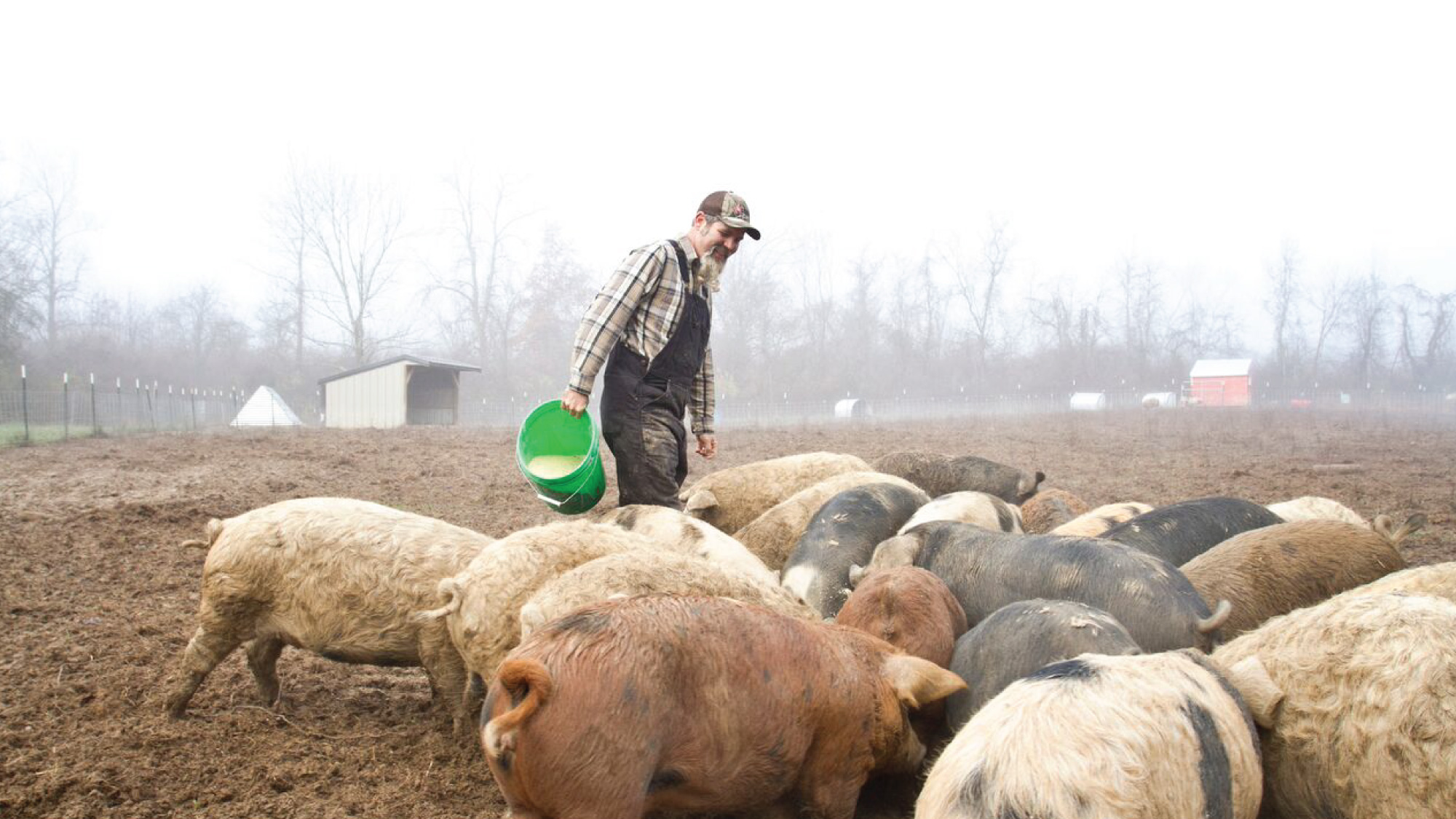 Launched at the taproom in November 2017, Ray Ray's is Land-Grant's dedicated food truck from Thursday through Sunday. All of your Ray Ray's favorites are on the menu, including smoked ribs, jerk chicken, beef brisket, pulled pork, and more! Beyond sit-down lunch and dinner services, Ray Ray's and Land-Grant will accommodate carry out customers, party platter preparation, as well as catering services for events taking place in the taproom.
Click Here to Order Bulk BBQ
---
Ray Ray's Instagram | Facebook | Website
MENU
---
RIBS
Smoked St. Louis Cut Spare Ribs and Baby Back Ribs
SAUCES & RUBS
Ray Ray's Sweet BBQ
Jalapeno BBQ
Habanero BBQ
Carolina Vinegar Based
Ray Ray's Dry Rub
Spicy Dry Rub
SANDWICHES
Jerk Chicken
Beef Brisket
Pulled pork
Carolina Chop Pork
Ray Ray's Hot Link
MEATSWEATS
What we do best, in a box. Smoked brisket, pulled pork, jerk chicken, dry rubbed ribs, and our own Ray Ray's hot link, with pickles and sauce.
SIDES
Cole Slaw
Pit Baked beans
Collard Greens
Waffle Fries
View full menu here.
MAPS + PARKING
We've got a lot of space down here in Franklinton, we built out most of it ourselves, and we want you to see it all! We whipped up these handy maps to help you out. Explore our taproom, beer garden, patio, Kickstarter Room, brewery, and recreation space below.
Parking can be a little tricky in our neighborhood, so check out the map below for all the parking options in the area. There are tons of meters, free street parking, and large garages within a block or two of the taproom. We also have a small onsite parking lot, and Columbus offers myriad public transportation, rideshare, and taxi options.
Please do not park in the Strongwater/400 W. Rich parking lot across the street from the brewery, or in the Idea Foundry's parking lot behind the brewery. You may be towed.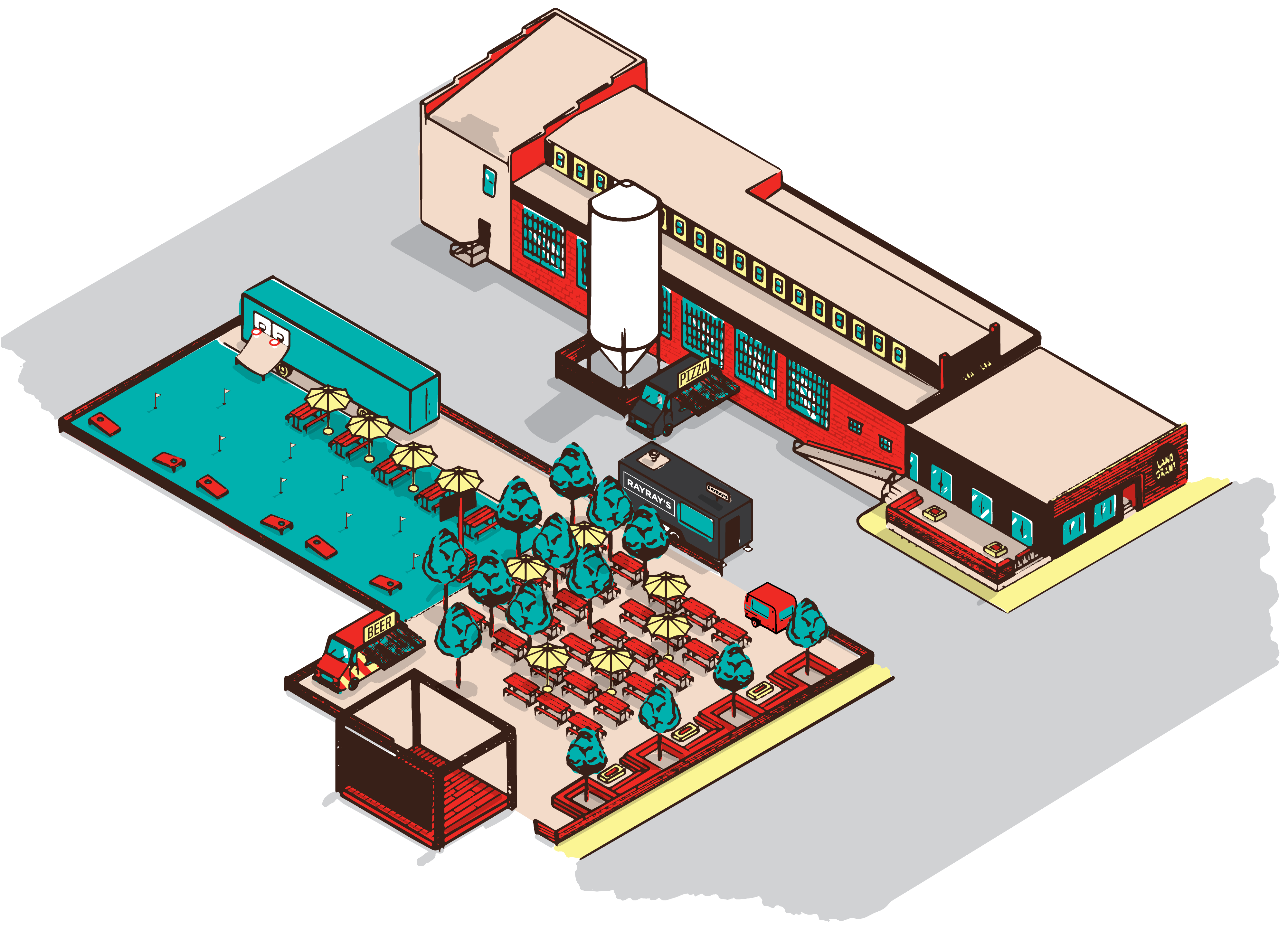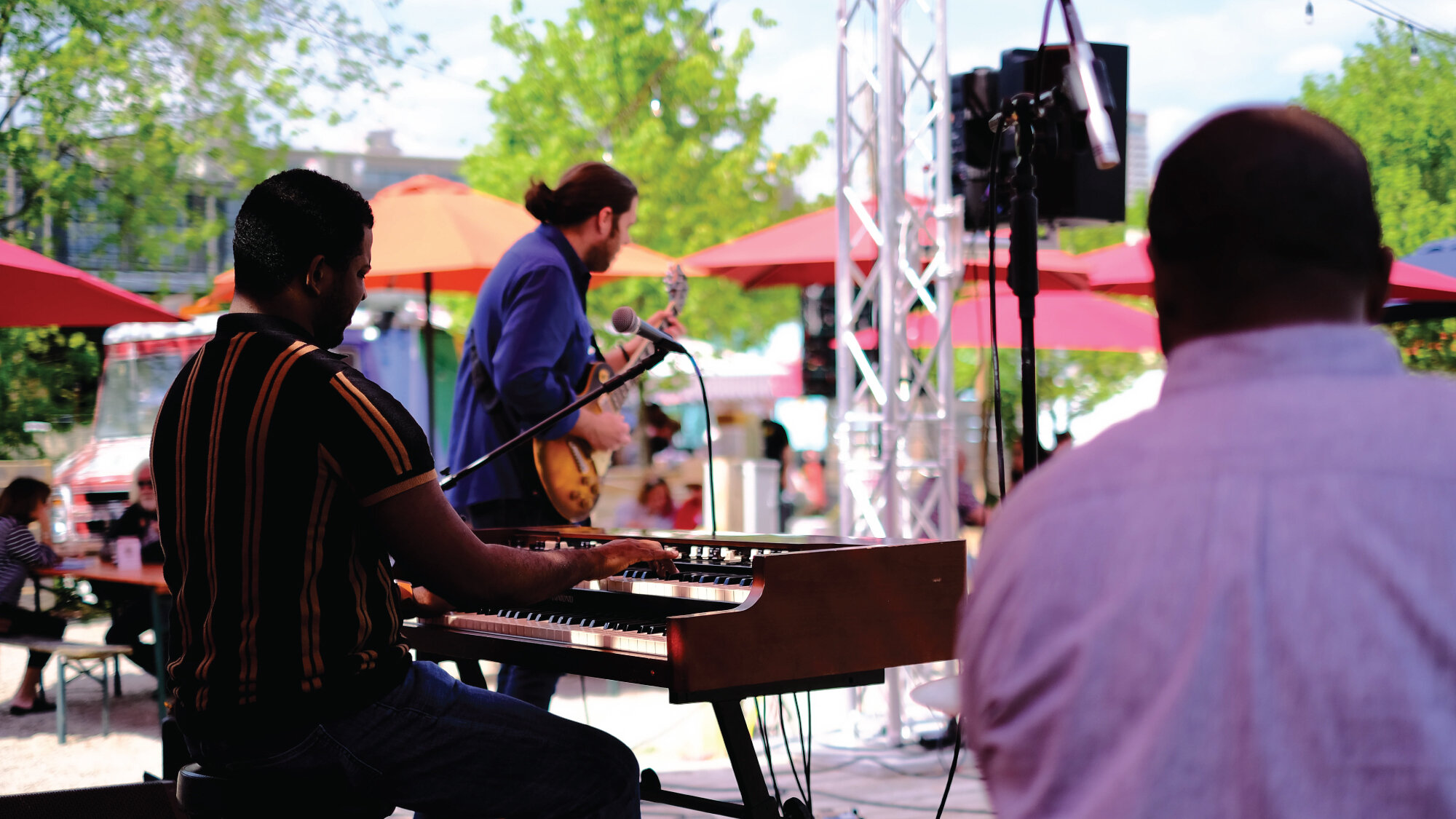 The Stage
Live music every Thursday and Sunday night, starting in May. Full slate of acts below!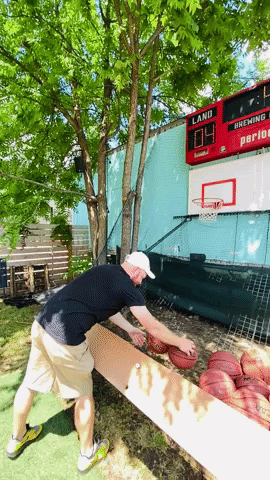 Lawn Games
Our turf area features a variety of lawn games including mini golf, basketball, ping pong, billiards, and cornhole.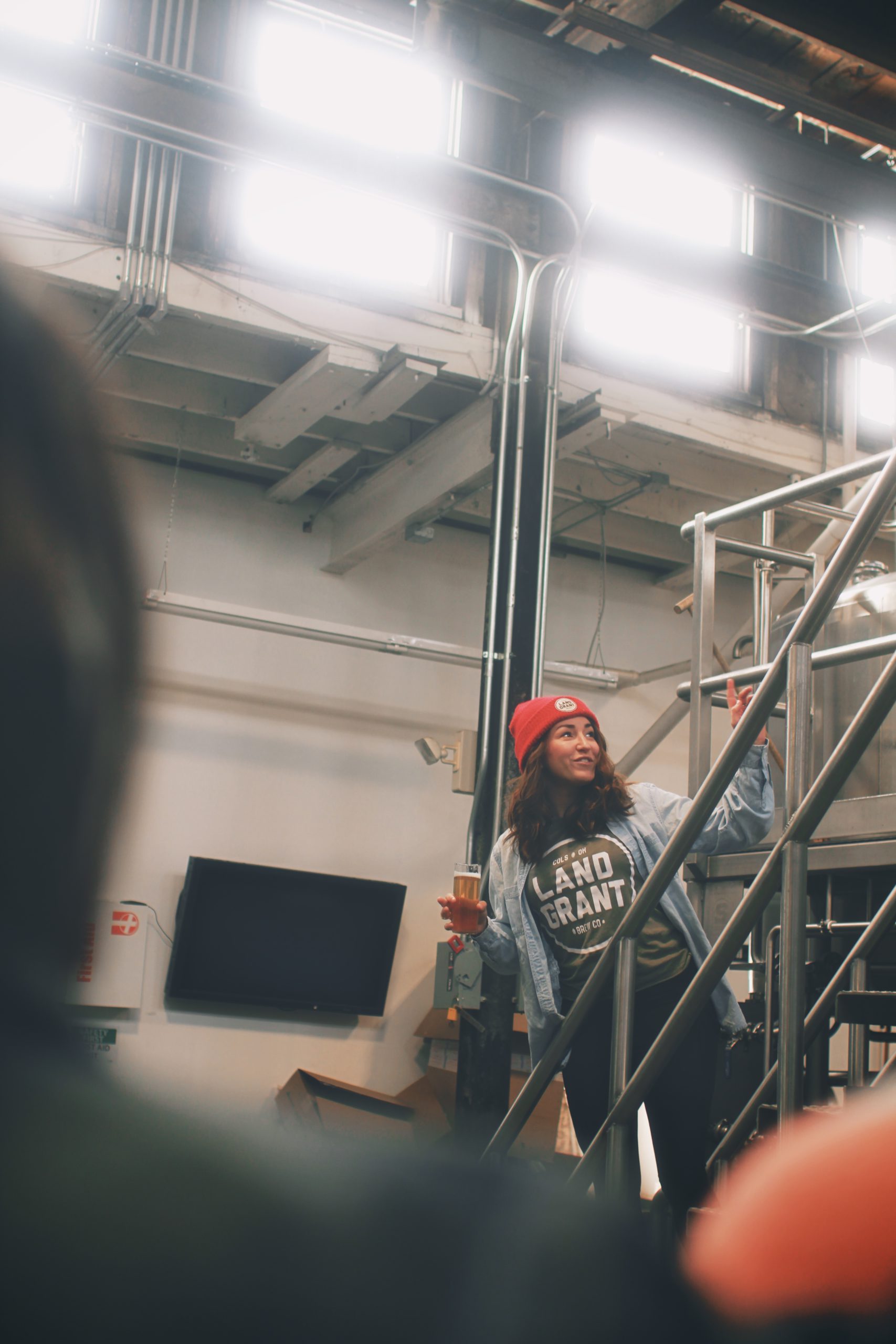 Brewery Tours
We offer a free brewery tour every Saturday at 3pm! No need to register or anything, just arrive a little before 3pm, and meet in the Kickstarter room!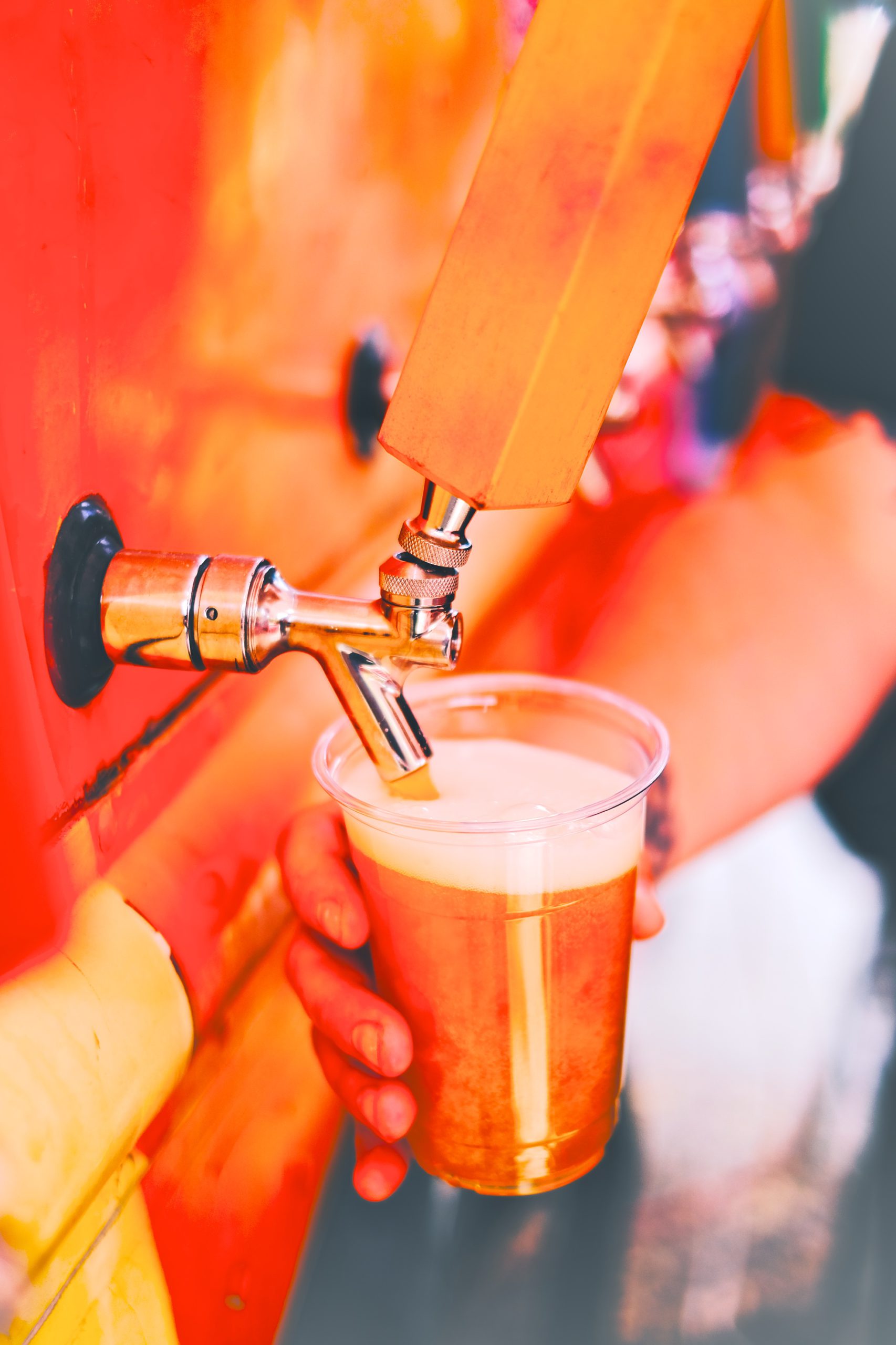 Draft Truck
Our modified, rainbow-striped, delivery truck pours cold, fresh draft beer all season long. You'll also find a variety of canned beers and cocktails at this outdoor watering hole.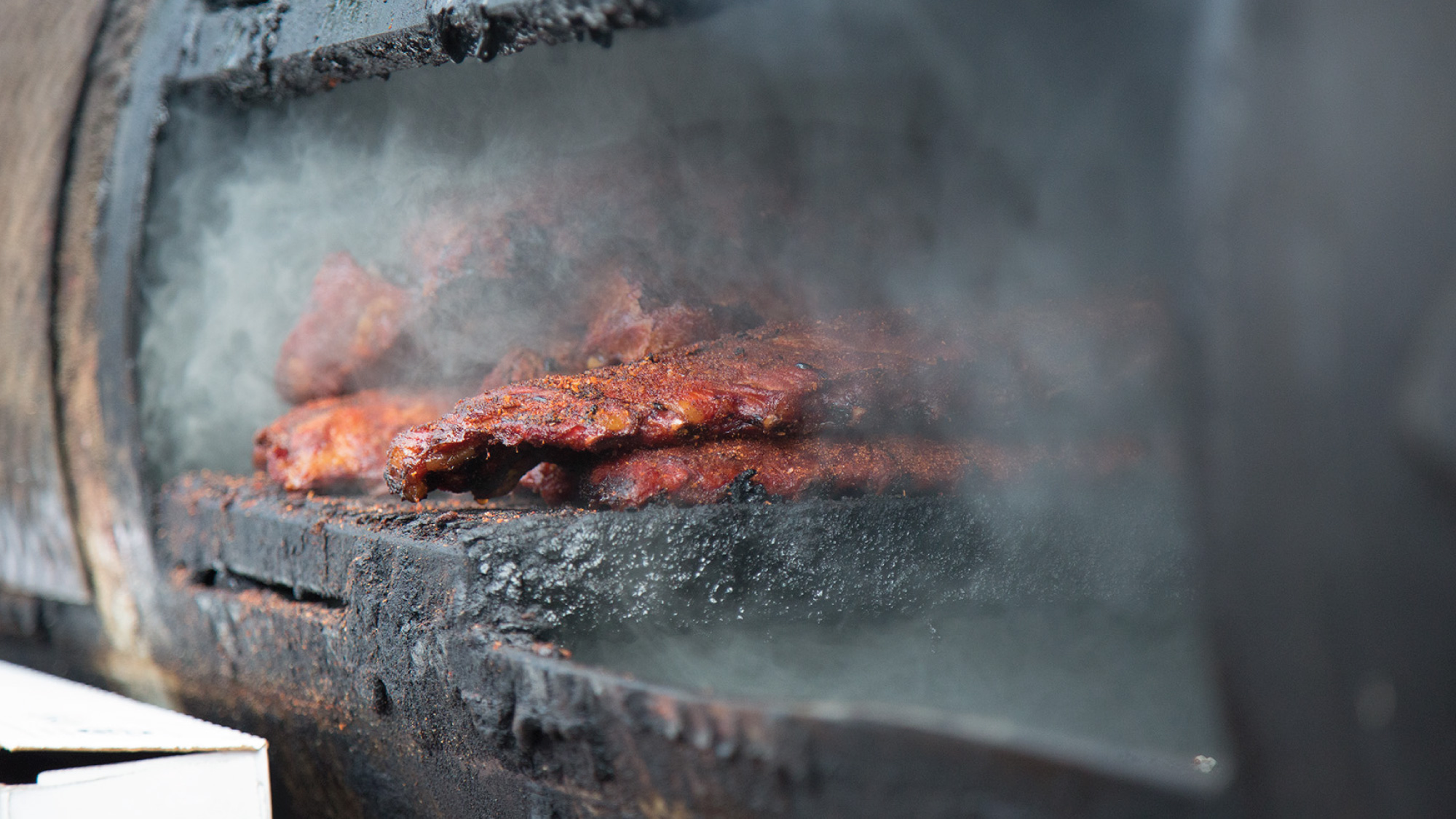 Food
Ray Ray's Hog Pit serves up award winning BBQ Thursday-Sunday.
Mikey's Late Night Slice sling Pizza Thursday-Monday, Tortilla Street Food is here Tuesdays, and Two Fatt Indians is here on Wednesdays!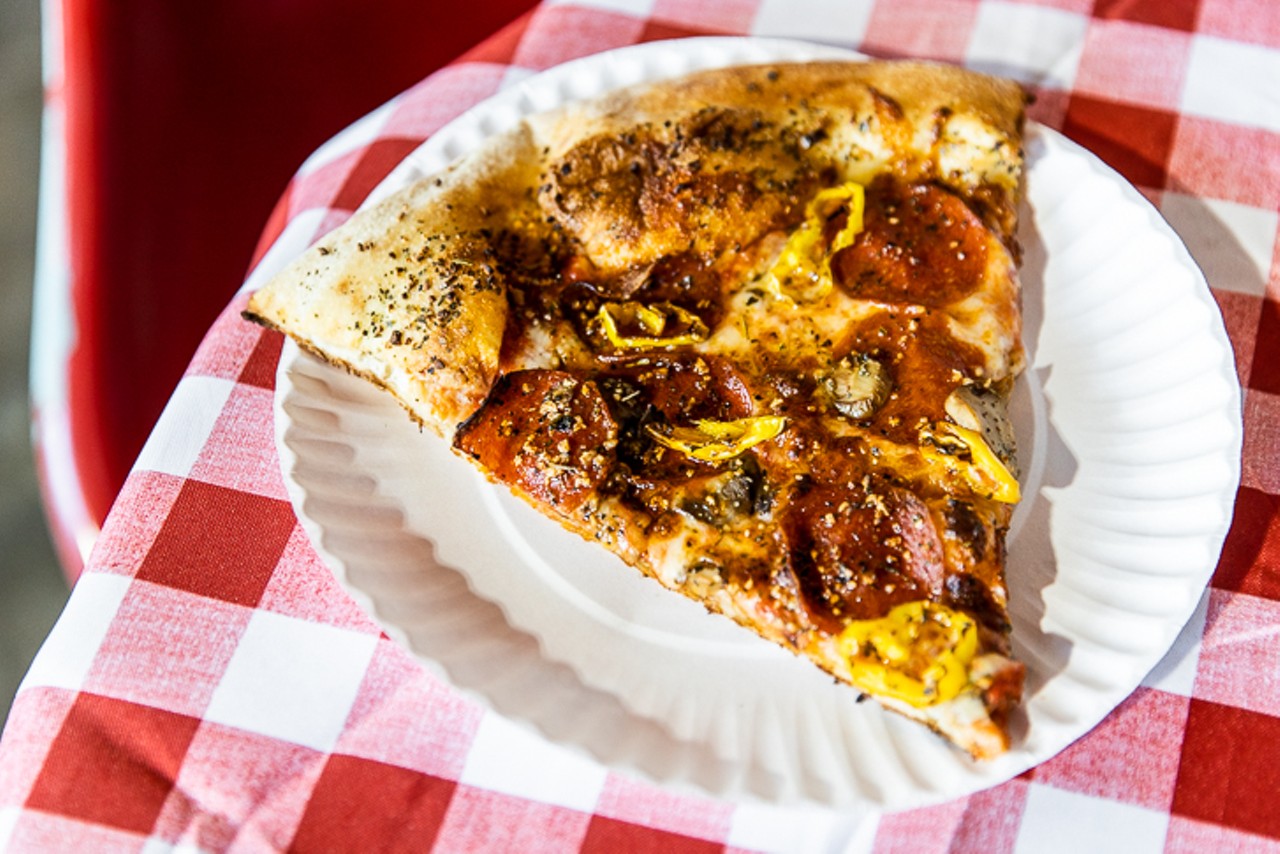 Late Night Slice
Mikey's Late Night Slice sling Pizza Thursday-Monday.
Ray Ray's Hog Pit serves up award winning BBQ Thursday-Sunday, Tortilla Street Food is here Tuesdays, and Two Fatt Indians is here on Wednesdays!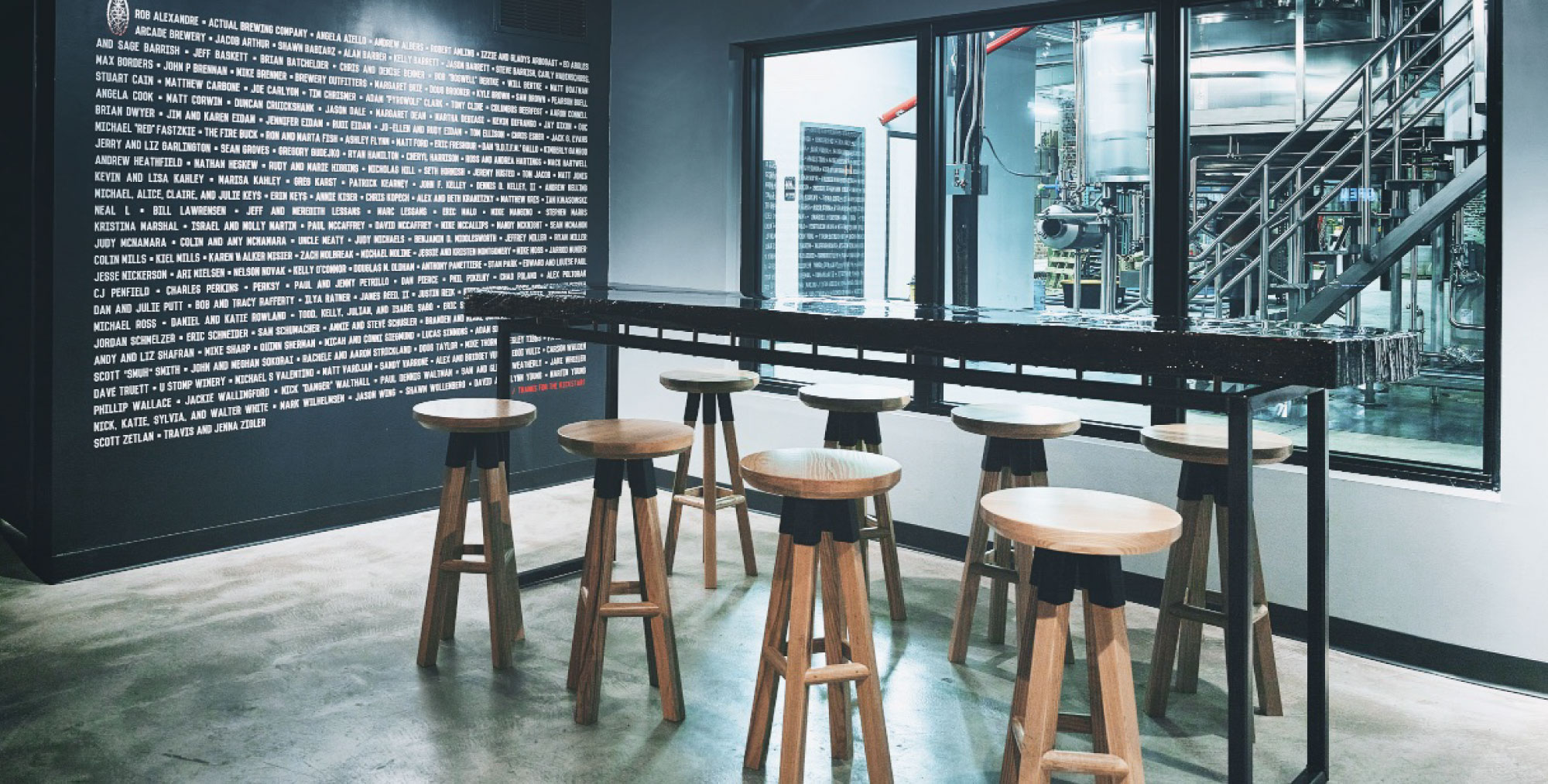 Kickstarter Room
Want to reserve space for your special event? Our Kickstarter room makes the perfect spot. Click here for all the info!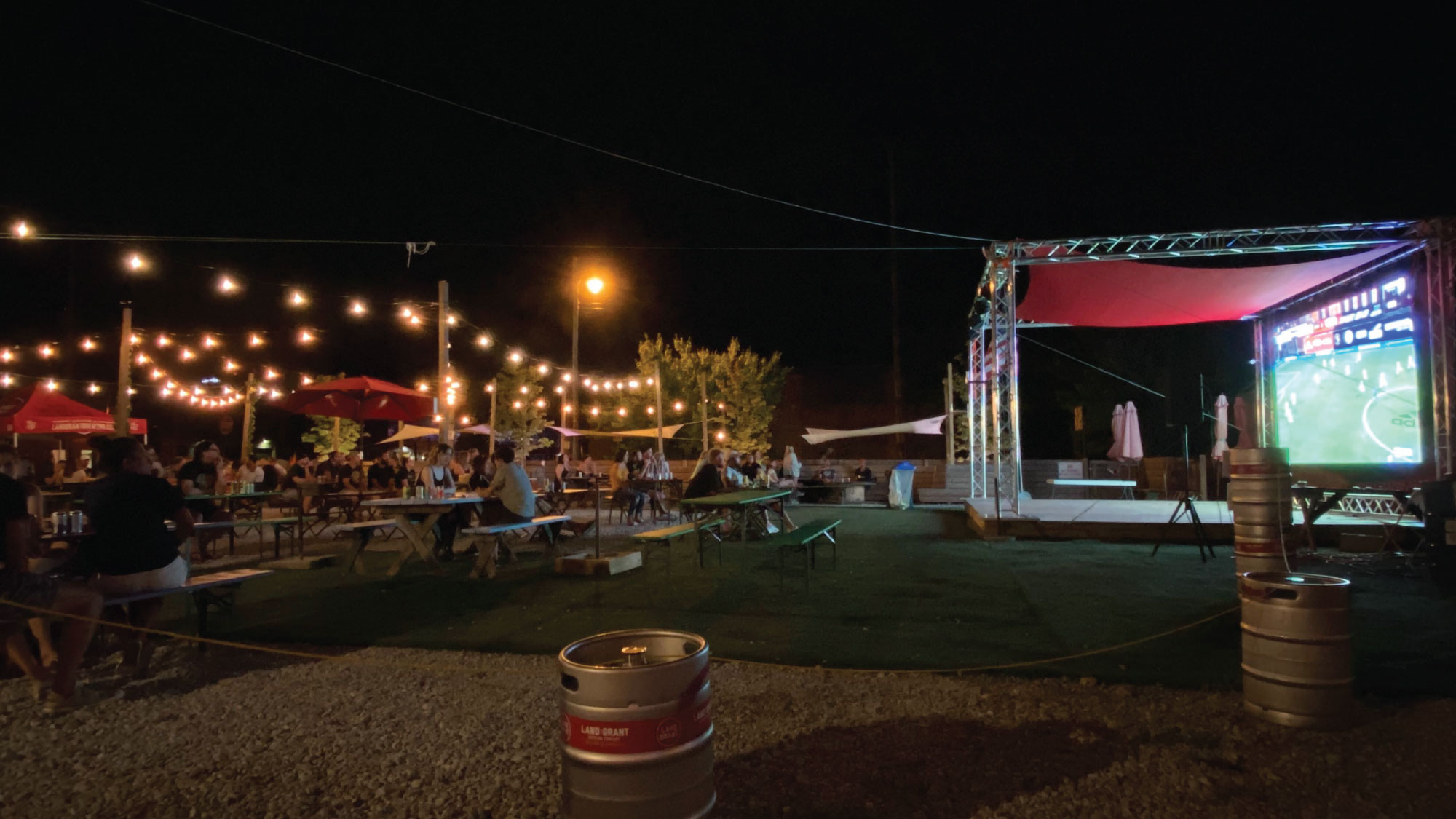 Outdoor Screen
Join us to watch the big game on our giant outdoor screen, and for our weekly movie series following Trivia on Tuesdays. Full movie schedule below!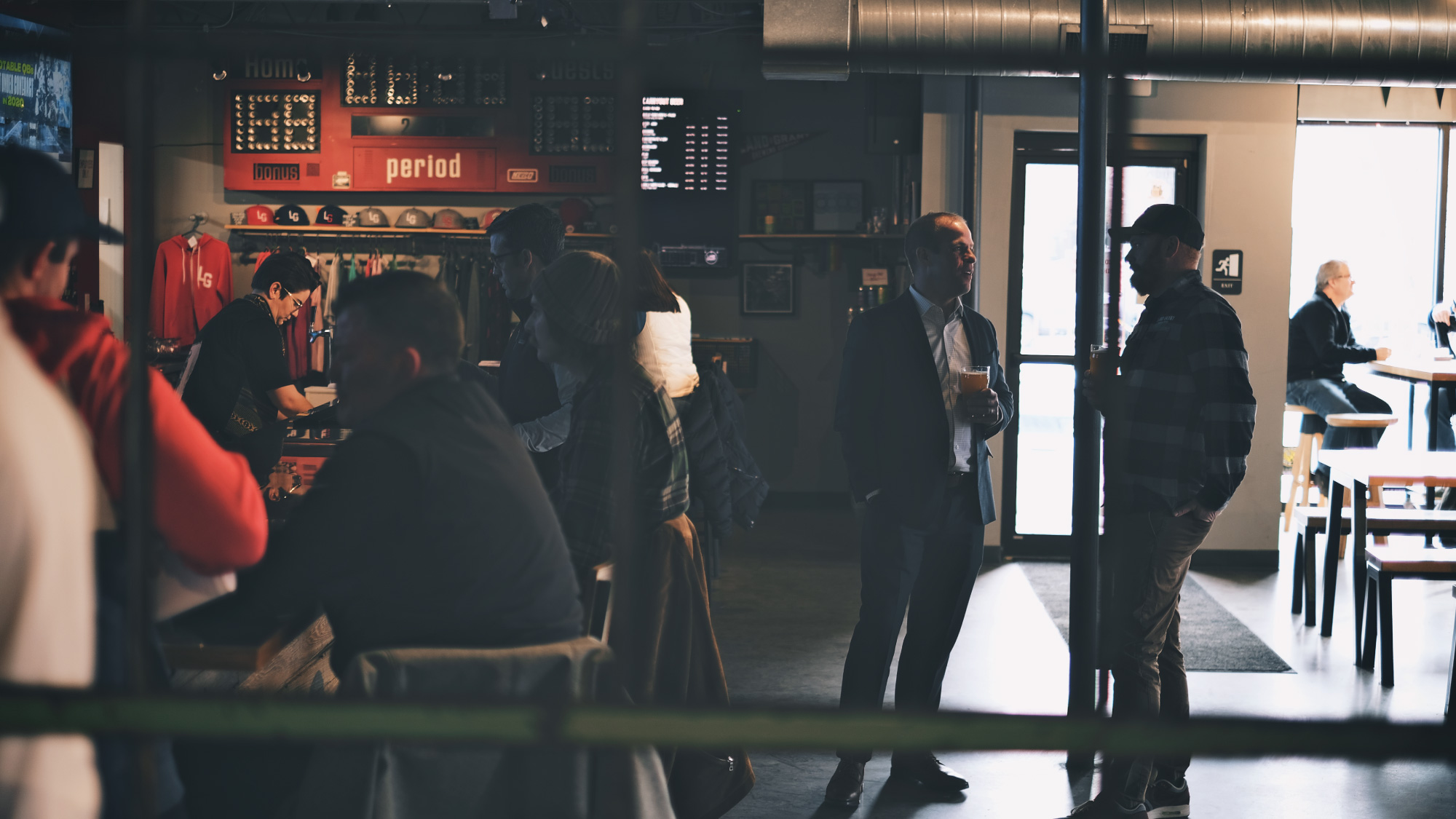 Taproom
Our indoor taproom is the perfect space to beat the heat or hunker down on a rainy day. We've got 24 taps of freshly brewed craft beer, a full bar, plus wine and cider! Catch the game on one of our nine screens and let our barstaff help you find your new favorite beer!
A Place in the Shade
Don't underestimate the Midwestern sun! In 2021, we planted 13 trees and went all-out with umbrellas to keep you comfortable—even in the dog days of summer!
Gather 'Round the Fire
Whether it's early spring, late fall, or just the oddly cool summer night, our gas powered fire pits will keep you toasty.
Kids and Dogs Welcome
Closely chaperoned children are welcome before 8pm, and leashed, well-behaved dogs are welcome at the beer garden any time. Dogs, however, are not permitted indoors.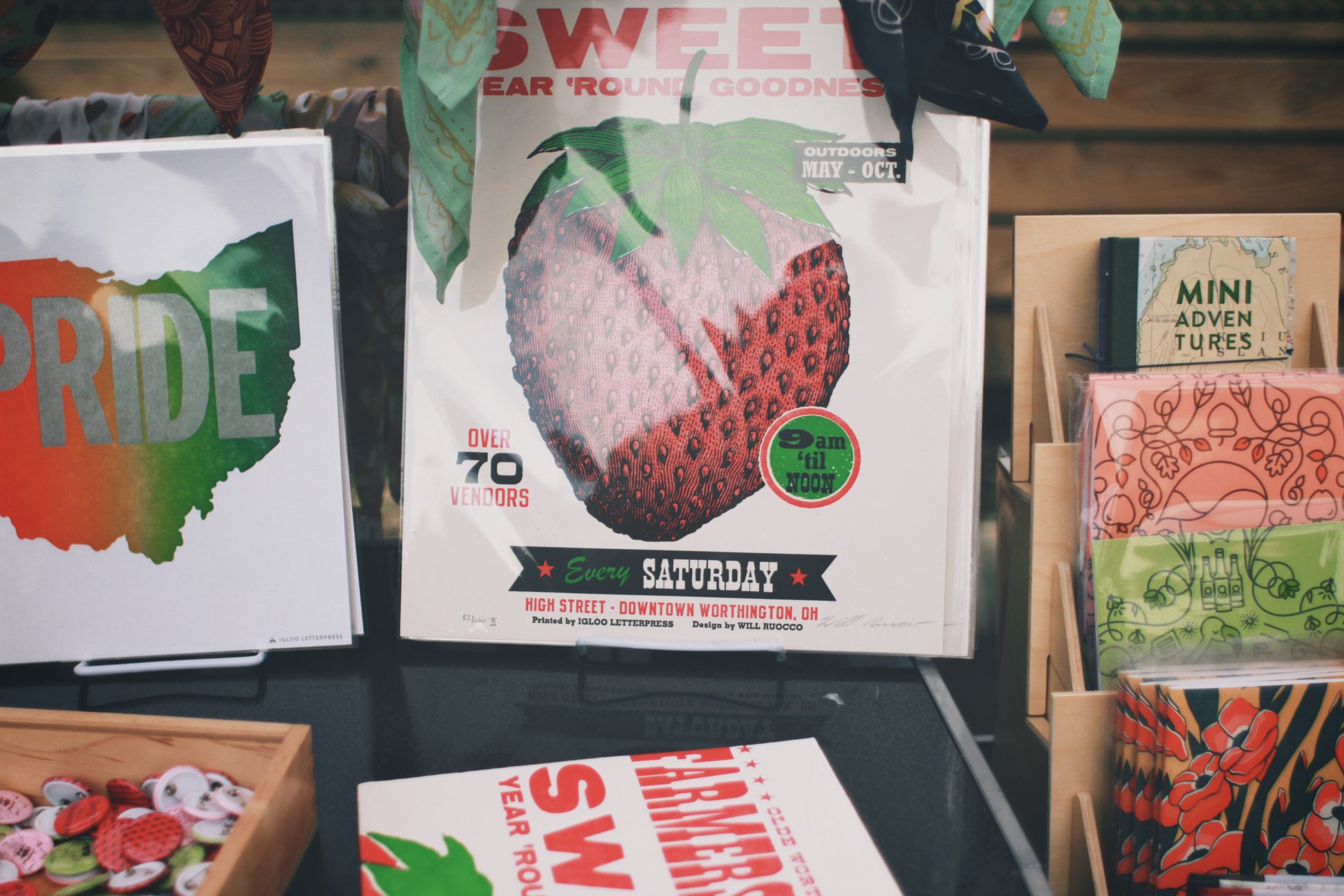 Pop-Up Vendors
Pop-up shops from local vendors every Sunday 3-7pm starting in May! Schedule below!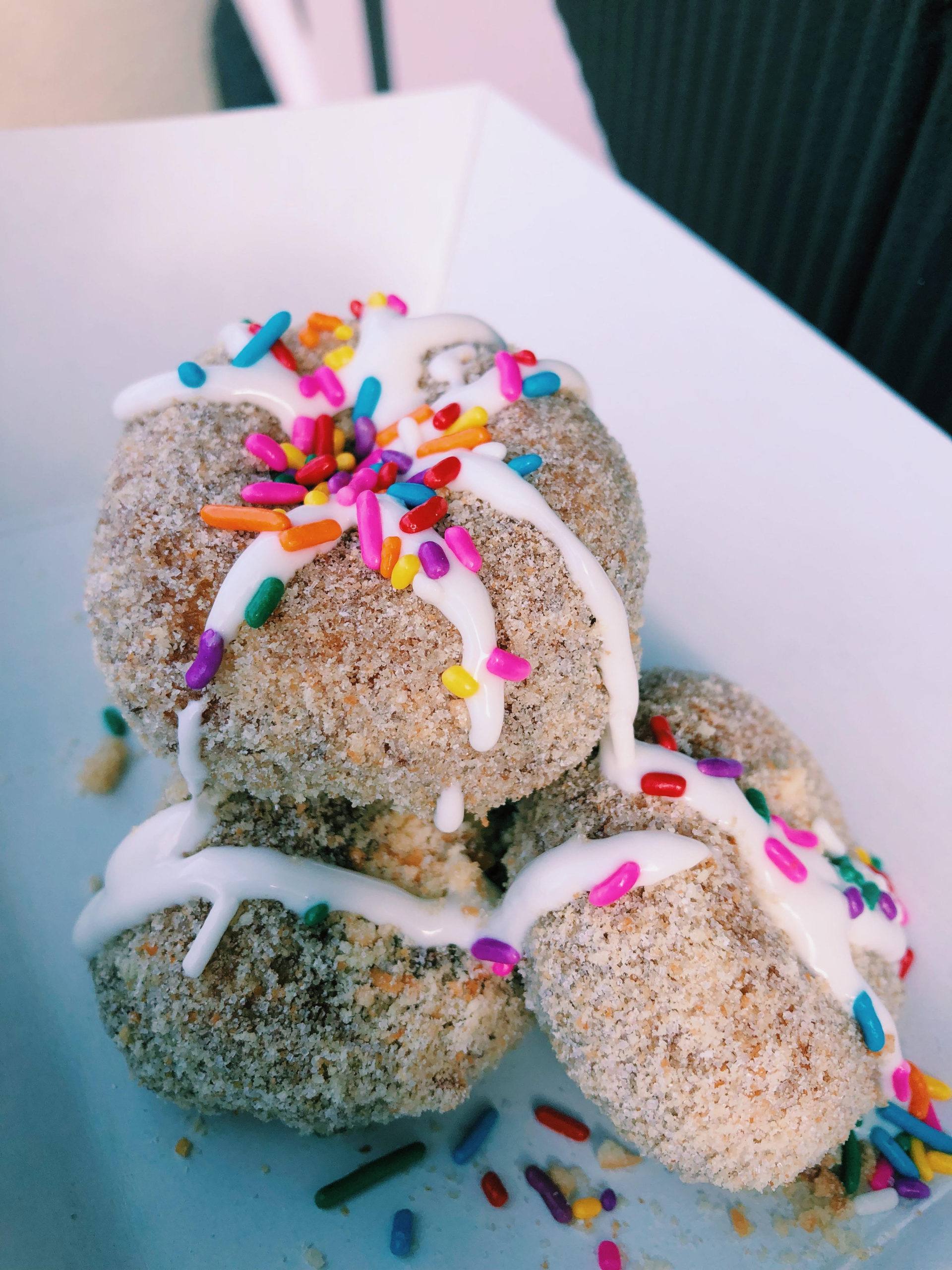 Dodo Donuts
We are thrilled to announce that the Dodo Donut trailer has set up shop in the southeast corner of our Beer Garden, where they will be serving up their hot and fresh mini donuts Thursday-Sunday all summer long.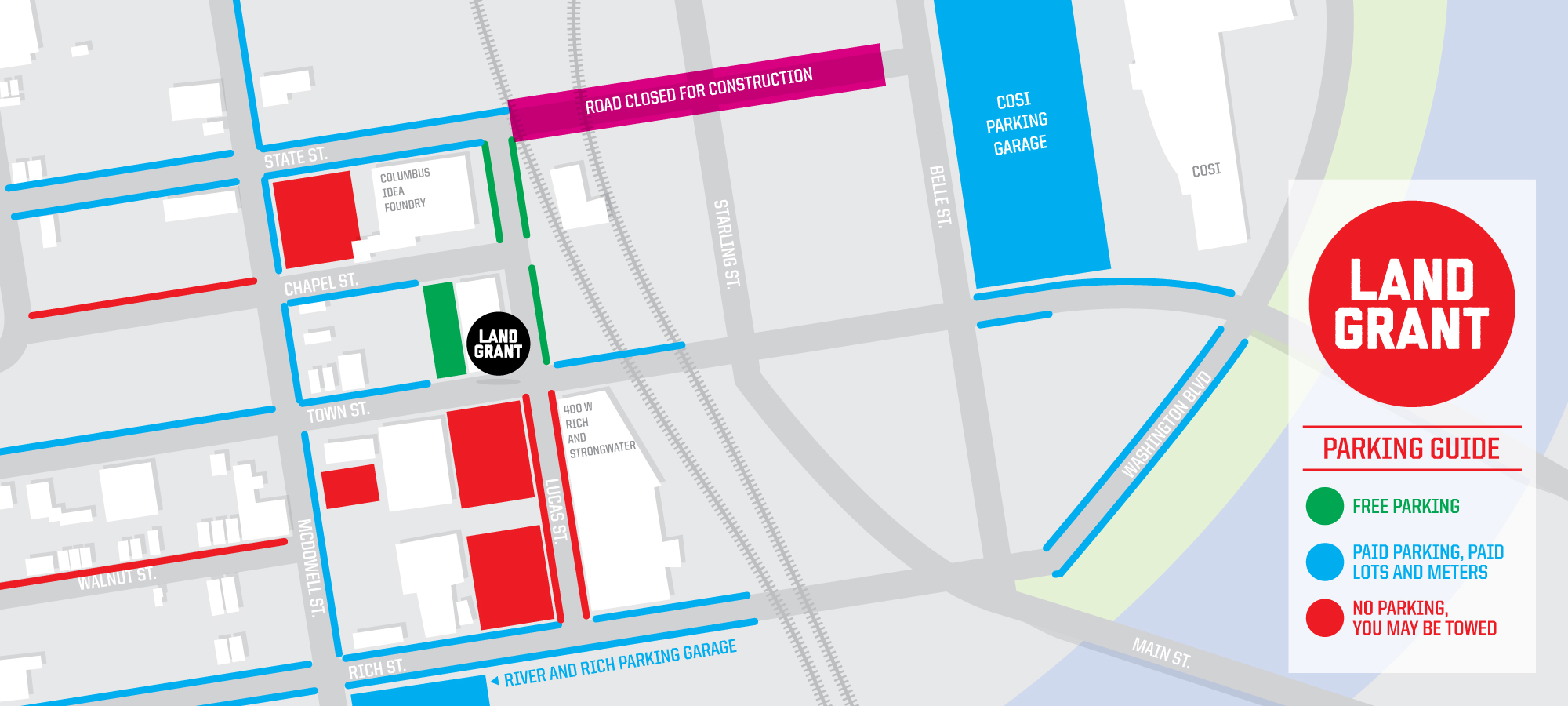 Can I Get Your Beer Delivered?
As of mid-January 2022 we have discontinued sales of our beer through our website. Our beer is available for purchase at our taproom as well as at beer retailers throughout Ohio. Please utilize our beer finder to find a retailer near you.
Who Distributes Your Beer?
Currently, Land-Grant Beer is distributed in Central Ohio by the Columbus Distributing Company / Delmar Distributing.
Southeast Beverage distributes our beer in Southeast Ohio.
We are self distributed elsewhere in Ohio, including the Dayton area.
If you are interested in carrying Land-Grant beer, please use the contact form above to get in touch.
Do You Distribute to My Town/State?
Currently, Land-Grant Beer is distributed extensively throughout the Columbus and Central Ohio Area. Our beer is also distributed to South East Ohio and the Dayton area. We occasionally send a very limited amount of beer to Cincinnati and Cleveland. We are currently not distributed anywhere outside of the state of Ohio.
Can You Ship Me Beer?
Due to various legalities, cost, and our need to supply our tasting room and local market, we are unable to ship beer at this time.
I'm a collector. Can you send me your stickers or labels?
Sure! Send us a self-addressed and stamped envelope, and we'll drop some stuff in the mail for you.
What does the name "Land-Grant" mean?
Glad you asked. Our name derives from
the Morrill Act of 1862
, better known as the Land-Grant Act. The Act essentially set aside federal land in each state for the establishment of public Universities, bringing higher education to the masses. There's at least one Land-Grant school in every state, and that includes our very favorite school, right here in Columbus.
Didn't you used to be called Oval Brewing? Why'd you change the name?
It's true. Land-Grant was originally the Oval Brewing Company, and that was the name we used during our
Kickstarter Campaign
. We decided to change the name after discovering a trademark discrepancy. It was a bittersweet change, but in the end we've come to love the Land-Grant, and think it fits our brand like a glove.
Who's that guy with the 'burns? Is he an old president?
The old fashioned looking dude you see on the wall behind our bar is none-other than Justin Morrill, the congressman who penned the Land-Grant Act of 1862, which was enacted by president Lincoln.
Why Columbus?
In short...we love it. The long answer is "We're all from different parts of Ohio, but have all ended up in Columbus at various points and there's something that just keeps pulling us back. We love its energy, support, sports, culture, diversity, and...beer! It's been a joy to run our brewery and taproom in the Capital City, and we're deeply grateful for the Community that's embraced us.
Are You Hiring?
Check out our
jobs page
to see if we're hiring for any specific positions, you can also send us you resumé for consideration in the future.
What Are Your Hours?
Standard Beer Garden and Taproom Hours*
Monday / 3:00p-10:00p
Tuesday / 3:00p-10:00p
Wednesday / 3:00p-10:00p
Thursday / 11:00a-Midnight
Friday / 11:00a-1:00a
Saturday / 11:00a-1:00a
Sunday / 11:00a-10:00p
*Beer Garden operations are weather dependent.
We occasionally stay open late for sporting events like Crew matches, OSU games, and Browns games. Check Facebook for the latest.
What Is the Food Truck Schedule?
Can We Bring Our Own Food?
We work very closely with Ray Ray's and our food truck partners, and—as a fellow small business—we want to see them succeed. For this reason we prefer that you do not bring in outside food (birthday cakes and other "special" food items are okay). Information about food at Land-Grant is available
here
, and the trucks are happy to work with you to meet your catering needs. If you are unsure or have additional questions, drop us a line via the contact form above.
What Forms of Payment do you Accept?
We accept cash and all major credit cards.
Is the Brewery Wheelchair Accessible?
Yes, wheelchair access is available from our parking lot on the West side of the building.
Are Tour Groups and Party Buses Allowed?
Parking for larger vehicles is extremely limited and must be reserved in advance at least 48 hours prior to arrival.
Large groups are welcome at the brewery, however space inside is limited and we ask that you give us advance notice if bringing a group larger than 10 people to ensure that we are staffed appropriately.
We are currently only accepting reservations for our Kickstarter Room space. You can make a reservation, and learn more, by clicking here.
Private tours can be arranged for large groups in advance, otherwise groups are welcome to join the free tour at 3pm on Saturdays.
Do We Need Reservations for our Group?
We are currently accepting reservations for our Kickstarter Room, Igloos, and Curling. Please review the information on their individual pages and use the book now feature to reserve.
Are Kids Welcome at the Brewery?
Children (and tweens/teens) are allowed to visit the taproom before 8pm. After 8pm, patrons must be at least 21 years old.
Space is limited inside the taproom, and we ask that children are kept close to their group's table and remain under direct supervision at all times.
Are Dogs Welcome at the Taproom?
Do You Offer Carryout Options?
Yes! Most of our beers are available in six or four packs of cans.
Do You Offer Tours?
Yes! We offer a free brewery tour every Saturday at 3pm! There is no need to reserve space, buy a ticket, or RSVP. Simply arrive a little before 3pm and make your way to the Kickstarter room door for the tour.
The weekly tour will be rescheduled if it aligns with a noon Ohio State football game. So check the calendar in the fall.
Private tours can be arranged for large groups, but must be scheduled around the production schedule. Use the contact page to get in touch.
Is the Brewery Available for Weddings, Private Parties, or Other Special Events?
We are currently only accepting reservations for our Kickstarter Room space. You can make a reservation, and learn more, by clicking here.