We know that craft beer and breweries can be intimidating and feel exclusive. In a crowded craft beer market, we bring our Ohio community together by building customer connections through our passion toward the craft, quality, and creativity of our beers and experiences. We build those connections by taking the lead in creating an inclusive and welcoming craft beer culture where everyone can come to Land-Grant and find that beer or experience that is for them. 
While the past few years during the pandemic have greatly impacted our business, our commitment to responsibly stewarding our resources for the greater good is stronger than ever.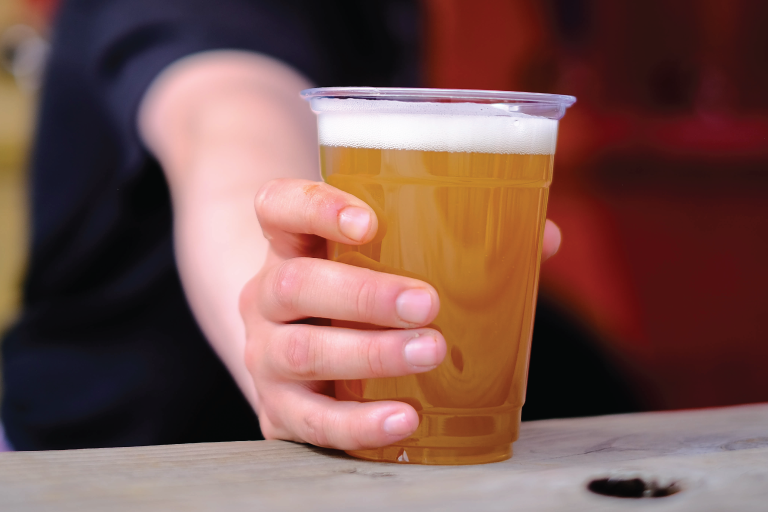 CHARITABLE HAPPY HOURS
While COVID-19 limited our ability to host these fundraisers during 2020 and much of 2021, we're proud to have resumed our charitable happy hours that provide exposure to causes that matter throughout our community. 
We donate 10% of the proceeds from the evening to support the feature non-profit and provide space for customers to learn more about the organization and its efforts.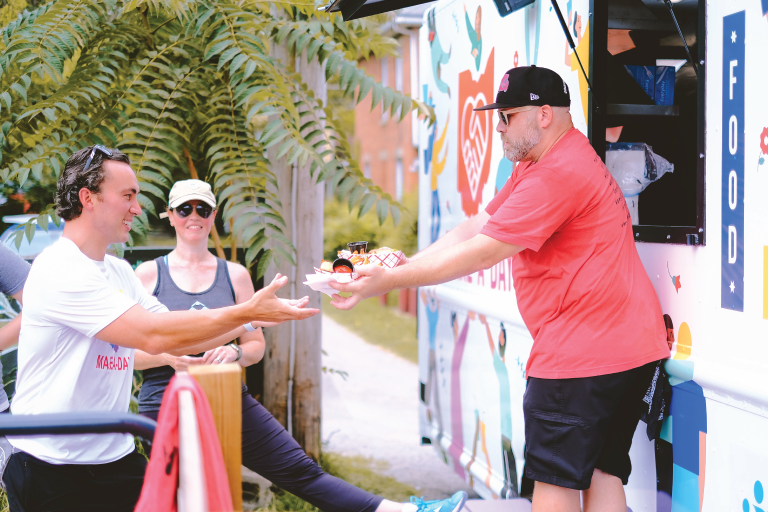 COMMUNITY EVENTS
 Whether it's cheering for your favorite team, supporting local artisans, volunteering your time or celebrating a worthy cause – we know "community" means something different to everyone.
Here at Land-Grant, we're committed to bringing people together to find common ground. We're proud that our Beer Garden has become a safe and welcoming meeting place for everything from blood drives and yoga classes to watch parties and outreach to those in our community experiencing  homelessness.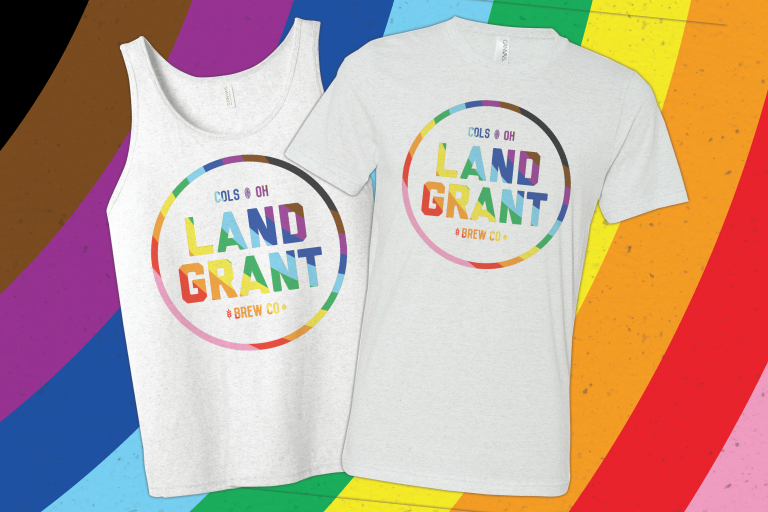 MERCH PROCEEDS
It always makes us happy to see people sporting Land-Grant gear around town, but it makes us even happier to know that some of our best designs go to great causes.
Over the past two years, we've been able to donate over $5,000 to Stonewall Columbus's Family Pride Network through the sale of our Pride t-shirts and tanks. We also partnered with organizations like Pelotonia on co-branded merch to raise funds for cancer research, and proceeds from KinFest merch were donated to WAV in memory of Land-Grant's own Nik Heidel.
In late 2021, we were honored to be named the recipient of the Greater Columbus Arts Council's Community Arts Partnership Employer Award.
We were nominated by the Franklinton Arts District for our engagement with local artists and arts organizations. Our Beer Garden stage played host to local live music every Thursday and Sunday throughout the warmer months, while also hosting the Franklinton Fridays Music Series on the second Friday of each month. In conjunction with Franklinton Fridays, we also feature a design by a local visual artist on the label of a limited-edition Benefit Beer release.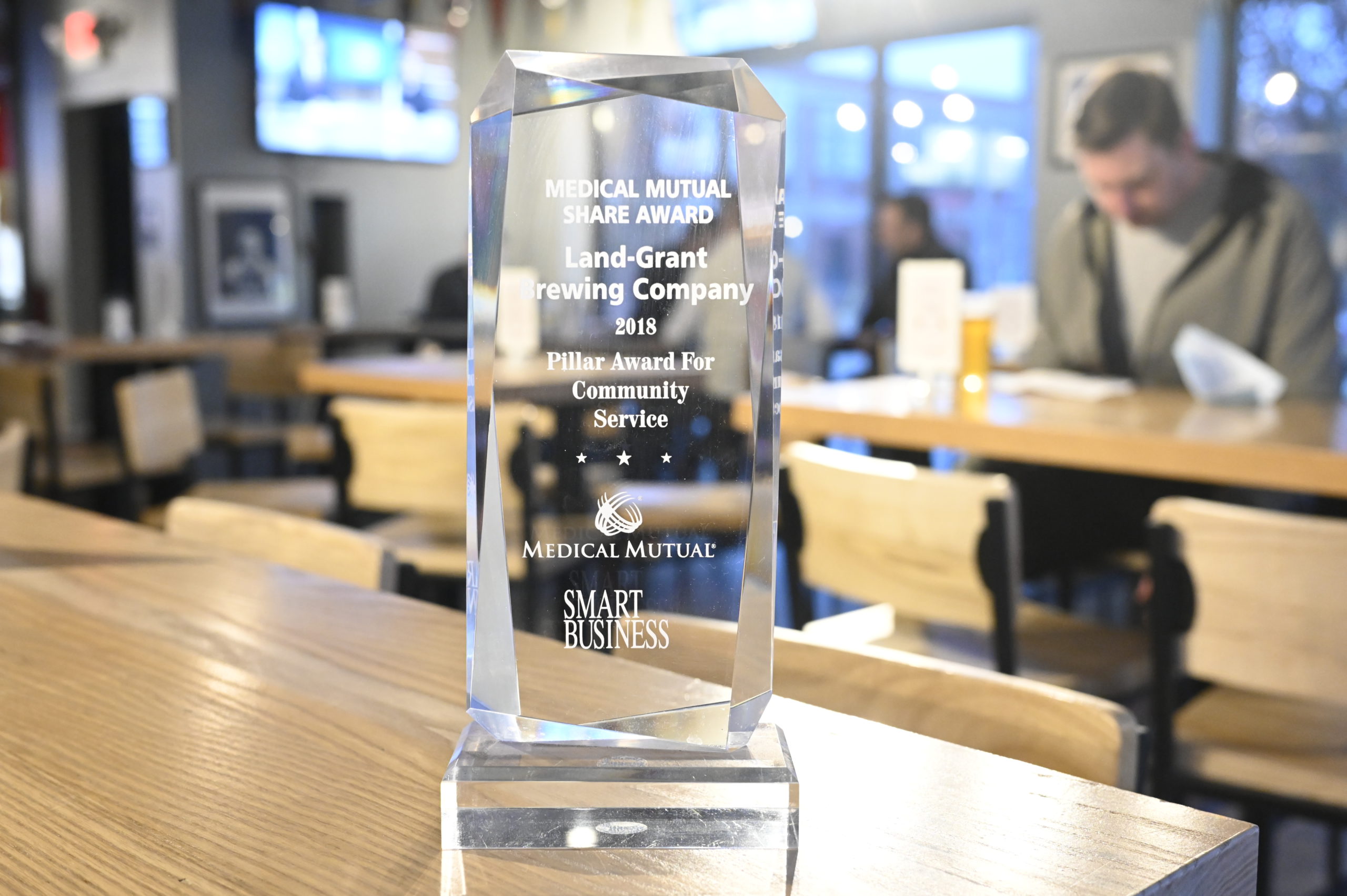 We were awarded the SHARE Award as part of the 2018 Medical Mutual Central Ohio Pillar Awards for Community Service, a recognition for making community stewardship and involvement a priority here at Land-Grant. We were recognized for donating more than $62,000 to people and organizations during our first three years as a company, and were honored for supporting more than 100 organizations through proceeds-sharing happy hours in 2017. In addition, this SHARE Award also acknowledged our more than 900 hours of pick up litter around Franklinton and our donated mentorship hours to aspiring breweries and other companies that want to fit charitable giving into a budget in creative and sustainable ways.