Proceeds will benefit Girl Scouts of Ohio's Heartland.
Once again, Land-Grant is thrilled to partner with Girl Scouts of Ohio's Heartland and their Girl Scout Cookie Program to pair the iconic cookies with our craft beer. This year we are partnering with Franklinton's Girl Scout Troop 1480 and Clintonville's Girl Scout Troop 6755 to support their scout's goals.
Cookies are available by the box along with our beer for local delivery, carryout, and shipment throughout Ohio. Simply select as a $5 add-on when placing your order.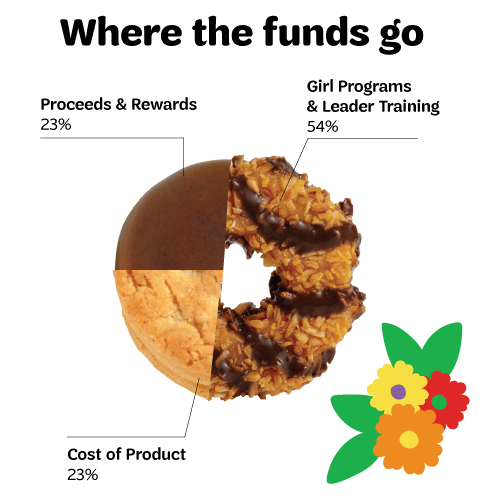 Girl Scout Troop 1480 was established in 2004 to serve the young ladies and families of the Franklinton and Hilltop neighborhoods. Each year they use their Cookie Program proceeds to take a camping trip (when able)- a trip which is not only a favorite for all of the girls, but also an eye-opening experience to all of these city youth.  Any additional funds help them to budget for local outings to museums, the zoo, COSI, or even major trips like one to NYC with their two eldest Girl Scouts! These activities can be life-changing for the girls, and open their eyes to many possibilities and dreams.
Girl Scout Troop 6755 is a first-year Daisy troop made up of Kindergarteners from Indian Springs Elementary and the surrounding Clintonville neighborhood. The girls are planning to use the proceeds from the Cookie Program to take a hiking trip, and to put together supply kits that will help families without homes in Columbus.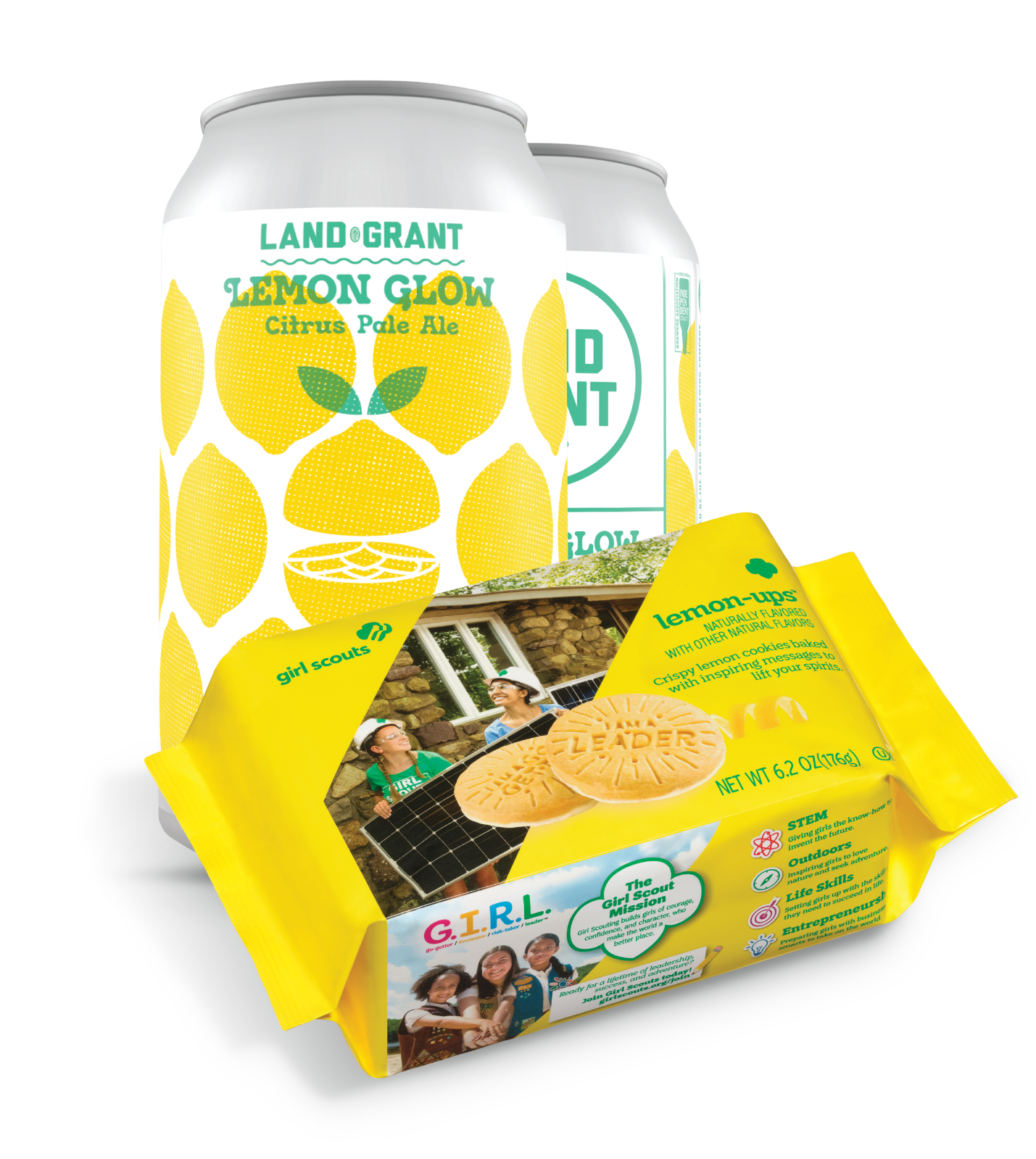 Lemon-Ups® + Lemon Glow
Show the lemon some love with this zesty, citrus-forward pairing.
Thin Mints® + Can I Get A Name For That?
Mint and coffee merge in this dessert-friendly pairing.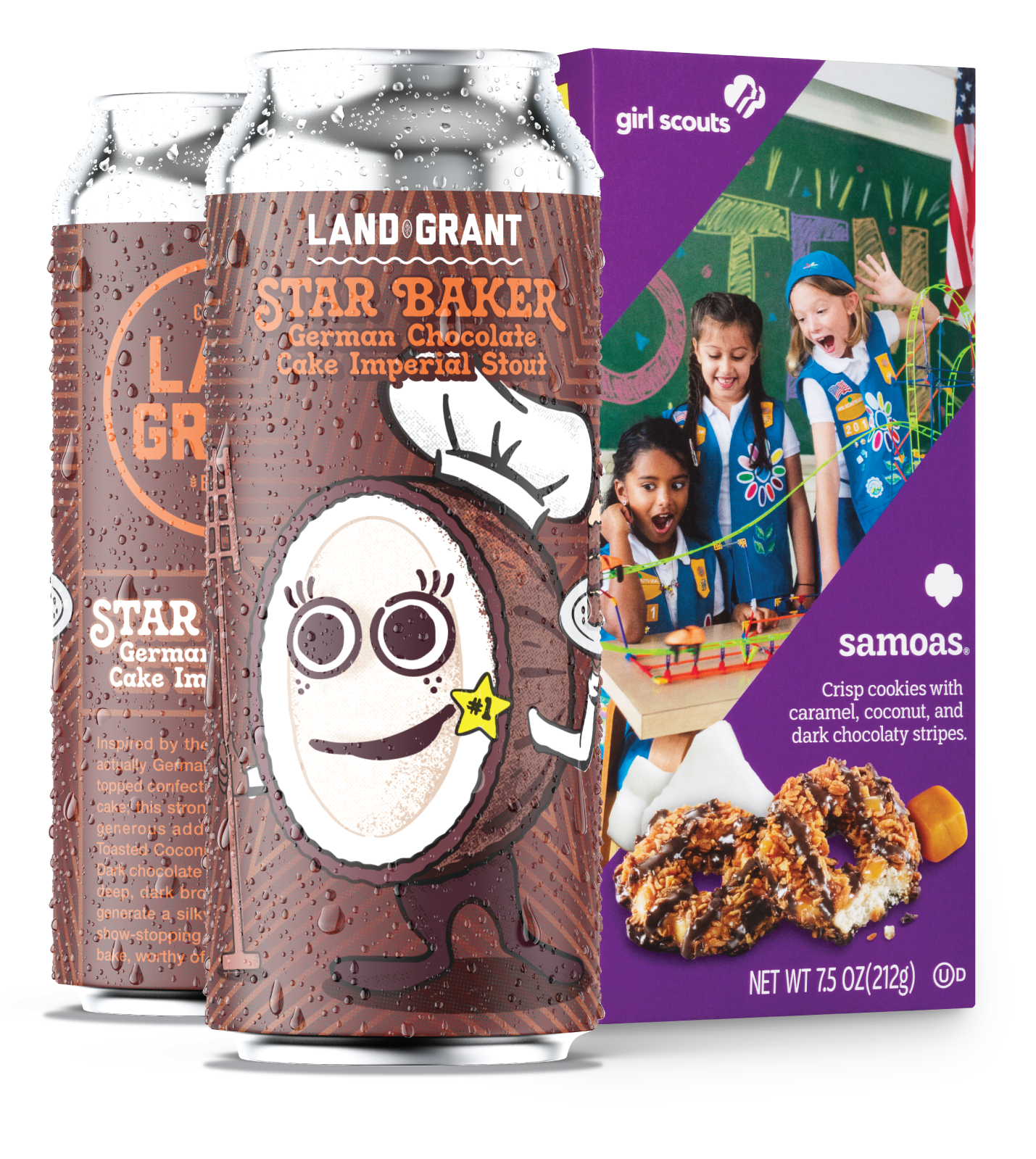 Samoas® + Star Baker
Caramel, coconut, and chocolate pair perfectly with this indulgent German Chocolate Cake Inspired Stout.
Tagalongs® + Open Always
The perfect combo for the peanut butter and chocolate lover.