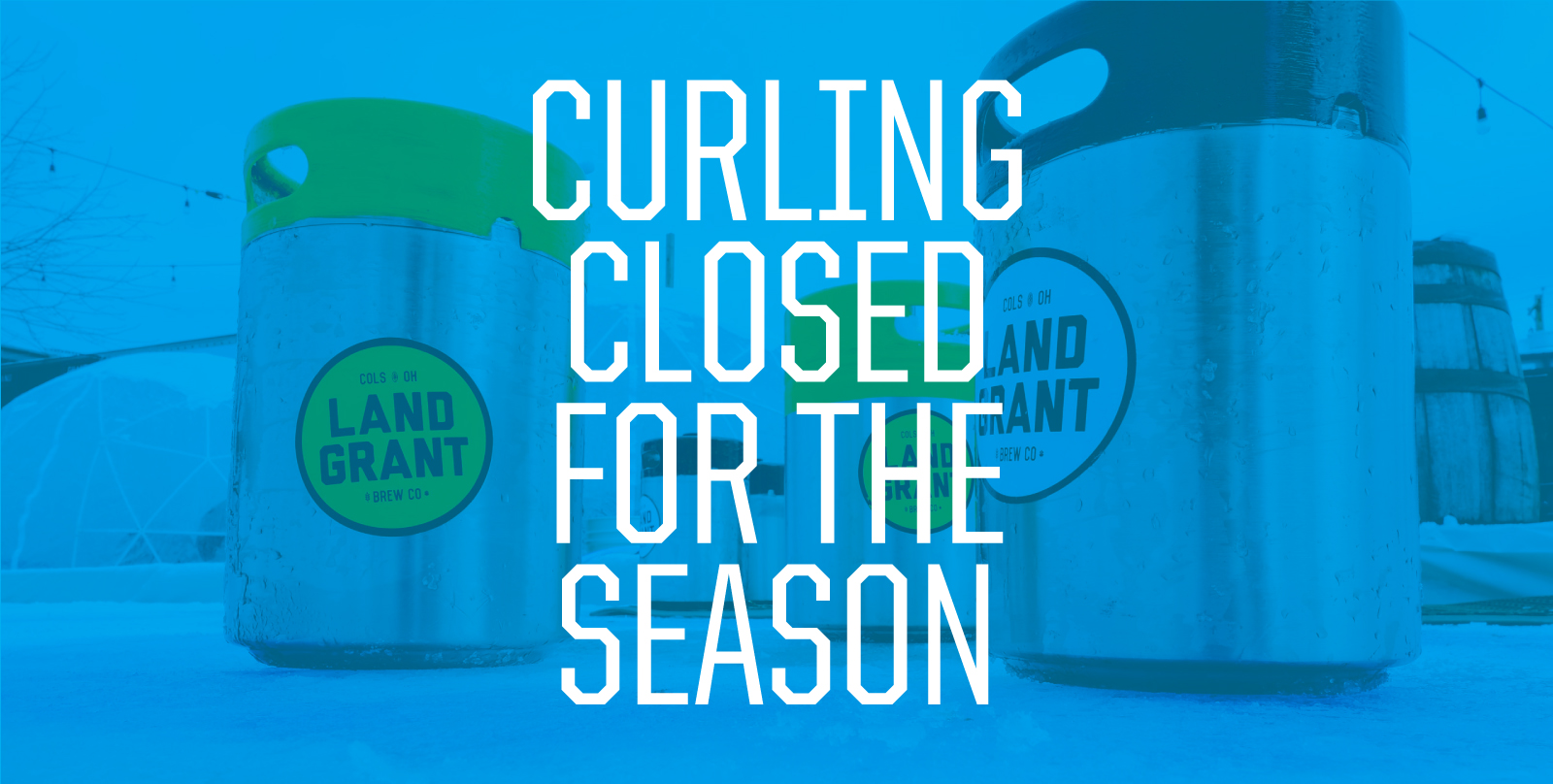 All participants must sign the Release of Liability and Assumption of Risk waiver PRIOR TO PLAYING. 

Reservations can be made online at landgrantbrewing.com/curling or at the bar, and are 90 minutes long. 

PLEASE STAY OFF THE ICE. If you are unable to reach a stone, let a staff member know so that they can retrieve it. 

Be respectful of the neighboring lanes. 

Unfortunately, Land-Grant gift cards cannot be used to reserve a curling lane or igloo.
Children are permitted to participate in curling as long as their guardian has signed their waver and is supervising at all times. Igloos are both kid and dog-friendly.
If you are looking for information on Brewery Curling Leagues, click here. 
Please note: Given that brewery curling is a weather-dependent activity and the unpredictability of central Ohio weather – there is a chance that your reservation may be cancelled and refunded because of the ice conditions.  We want everyone to have a safe and enjoyable time playing this winter.
How To Play:
The winner is the team having the highest number of accumulated points at the completion of 10 ends. An "end" is when each team has thrown all of their stones (kegs) and the score has been decided. 
Points are scored at the conclusion of each end as follows: the team with the stone (keg) closest to the center ("the tee") wins that end; the winning team is then awarded one point for each of its own stones lying closer to the tee than the opponent's closest stone. 
If at the completion of an end no stone is on or inside the scoring circle ("in the house"), no team earns points in this end; this situation is called a "blank end." 
Have fun and "Good Curling!"
Reserve a Curling Lane
Curling reservations are closed for the 2022 Season. They will open back up in late 2022 once the weather drops back into the appropriate consistent temperatures. Thanks to everyone who came out and curled with us this winter!