Each month, we feature a community partner as part of our Let's Give program who demonstrates several characteristics we admire in local businesses and organizations. This March, we're excited to showcase Cinema Columbus – an organization that sparks curiosity, conversation, and understanding through independent film throughout our city. 
We greatly admire the way Cinema Columbus celebrates the diverse people and stories brought to life by independent filmmakers, and share their passion for storytelling, community building and the celebration of independent art. We both strive to create meaningful experiences that bring people together, and with the Cinema Columbus Film Festival happening next month – partnering up and brewing a beer that celebrates the spirit of independent film felt like a perfect way to do just that.

All month long, you can come down and enjoy a light and refreshing pint of the Cinema Columbus Clapperboard Pilsner (5.5% ABV), which taps today exclusively in our Franklinton Taproom. This crisp and snappy pilsner that pays homage to the crisp snap of the iconic filmmaking tool that helps sync up picture and sound, and serves as a "sneak preview" ahead of Clapperboard Pilsner making its debut at select Columbus venues during the CCFF in April.  🎬
Cinema Columbus has been working collaboratively with venues throughout central Ohio to establish an outstanding annual film festival that brings independent film from around the globe (and from here at home) directly into our community and enhances the Columbus film scene. This year's Cinema Columbus Film Festival – April 26-30, 2023 – will be the first full festival since its intended launch in 2020 and its inaugural (though scaled-back) debut in 2022.
Earlier this week, Cinema Columbus announced their opening night film and the Midwest premiere of Hargrove, which made its world premiere at the Tribeca Festival last June. Tickets to Hargove as the opening night film are available for purchase now, and tickets for all of the (TBA) films included in CCFF will be available March 27, 2023.
About Hargrove: Filmed in the jazz clubs of New York, Los Angeles, Paris, and across Mediterranean Europe on his unexpectedly final tour, Hargrove Documentary shines a bright spotlight on the genius of Roy Hargrove and his enormous contribution to the art of jazz. From Los Angeles-based documentary filmmaker Eliane Henri, Hargrove will screen Wednesday, April 26, at 7 pm at the Lincoln Theatre to launch the 2023 Cinema Columbus Film Festival.
In addition to attending the 2023 CCFF next month and rounding up when you close your LG tab throughout the month of March, you can also show your support for our featured partner at one of their "This Is A Movie" trivia nights hosted in our Taproom. We're bringing back this super challenging, but endlessly entertaining movie trivia night on the last two Tuesdays of the month so you can test your movie trivia knowledge and win prizes courtesy of Cinema Columbus.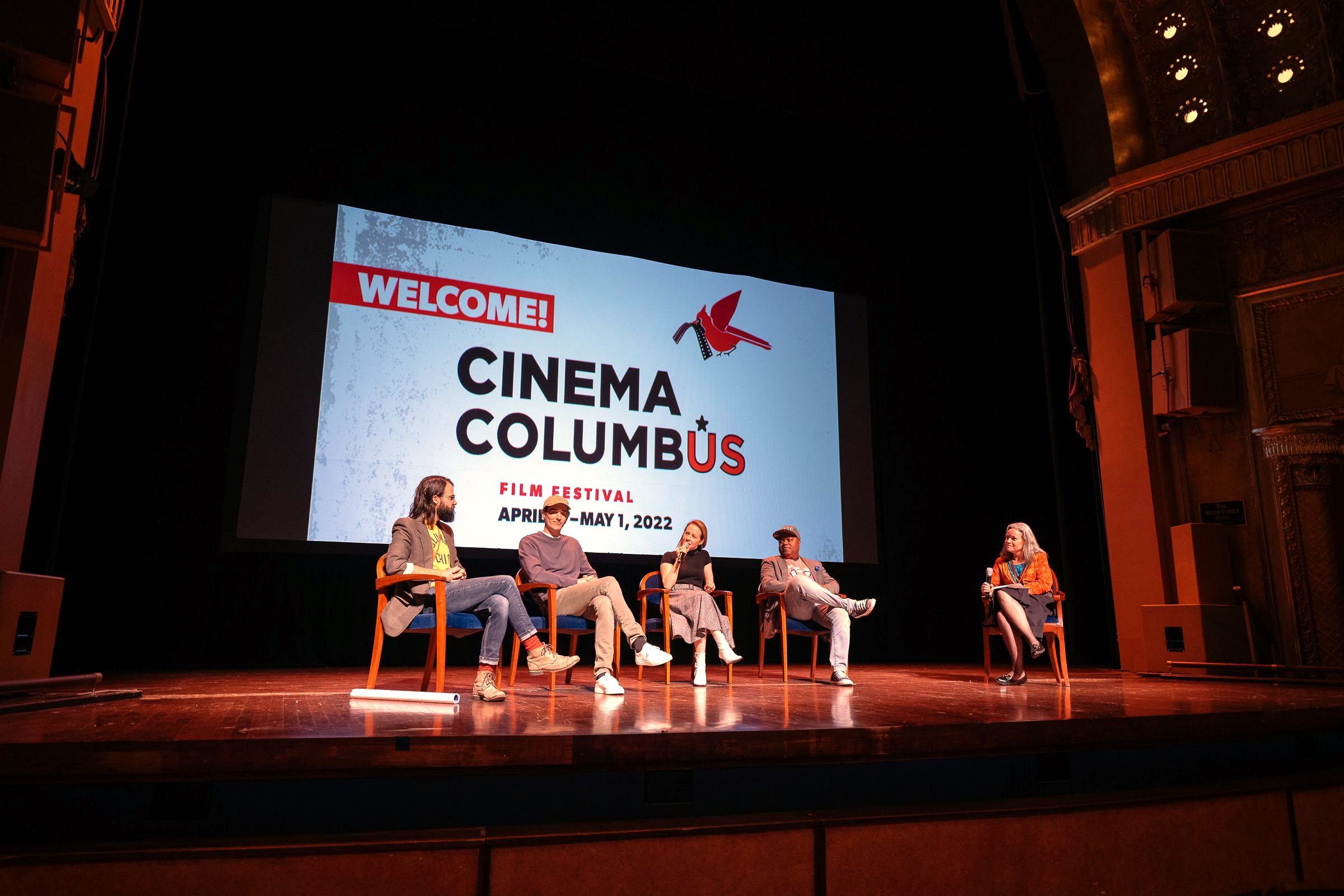 Columbus Cinema's efforts create essential opportunities for artists and audiences to connect, which resonates deeply with us and makes us proud to support them through our Let's Give program. We encourage you to follow Cinema Columbus on their social channels (Facebook, Instagram and Twitter) to stay up-to-date on all of their events, and to sign up for their e-newsletter ahead of their full film festival schedule release for the latest updates.